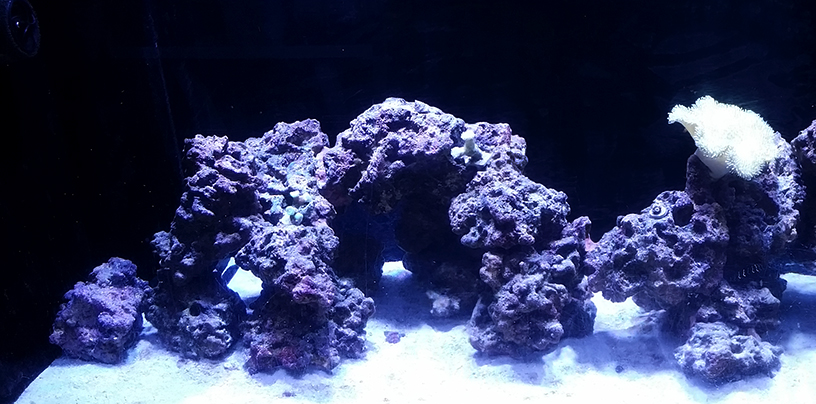 This is a 240 gallon mixed reef aquarium, that had been setup and needed a makeover. We removed all the livestock and placed them in holding tank while we completely drained and re-aquascaped with Caribsea Life Rock and Aragalive Seaflor Grade reef sand.
All filtration was installed remotely in the garage to limit noise since this aquarium was located below the wall mounted flat screen TV in the family room.
Here is a section of the reef before the aquarium was completely re-stocked.